Fitness membership is required to participate in all fitness classes.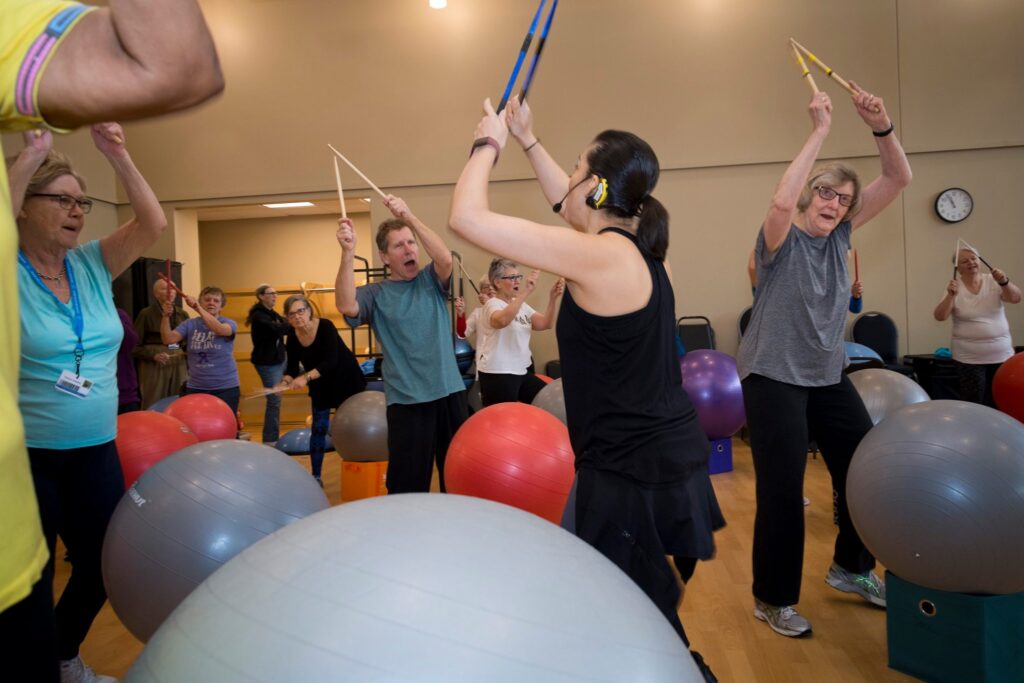 We offer over 90 group exercise programs per week.
Our classes are instructed by nationally accredited fitness professionals.
Schedules are reviewed and changed quarterly. (See SCHEDULE link for current classes and their definitions)
Classes are held in one of our 4 spacious studios as well as our 88 degree warm water pool.
Most classes are drop-in (for Fitness members) while others require registration. Reservations when needed are made at the membership services desk.
Cycle
Rowing
Zumba
Strong Nation
Boxing
Barre
Pilates
Tai Chi
Aqua Fit
Barre
Strength
Cancer Survivor Fitness
PWR! Parkinson's Wellness Recovery
Jiu Jitsu