The food pantry is open to all members and the public.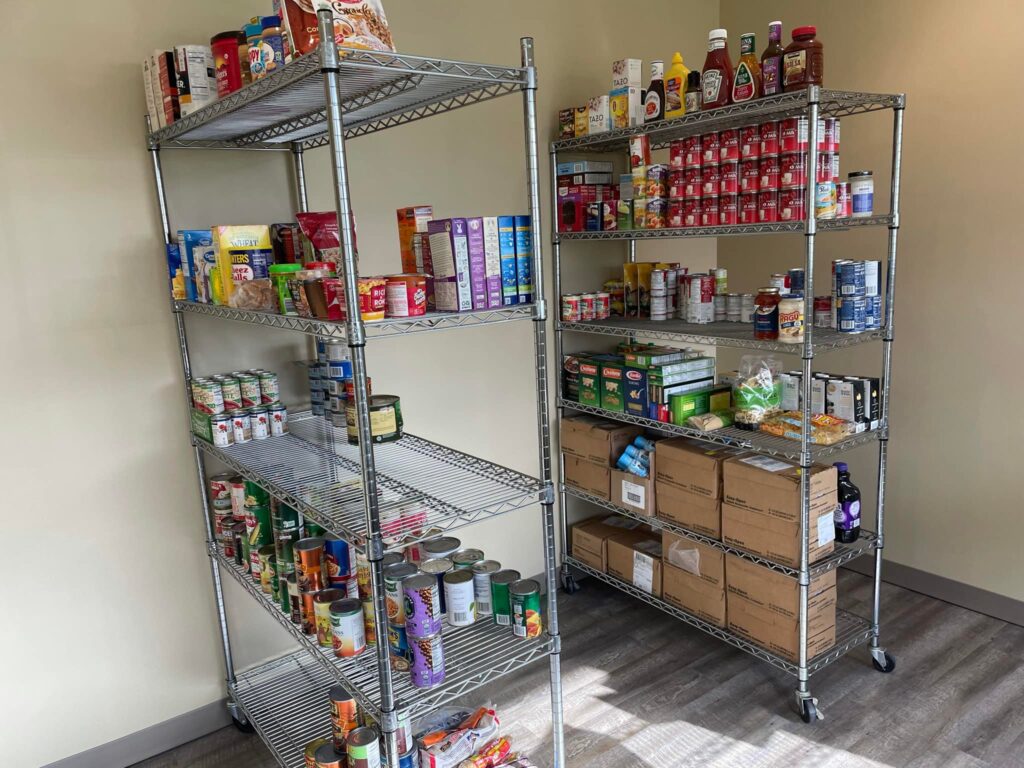 Located in the Lower Level
Open weekdays 9-11 am and 1-3 pm
No income requirements
Open to all Members and the public; targeting older adults
Food donated by members, friends, and local businesses
We encourage members to shop in the food pantry. The inventory varies based on the donations we receive. Some days, there's fresh bread, cookies, rolls, salads, and always nonperishable foods.