Social Membership is required to join this group.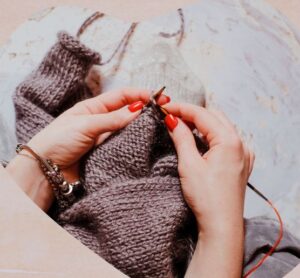 12:30-2pm Tuesdays Maple room
11:30-1:30pm Fridays Maple room
Questions contact [email protected]
Yarn donations accepted
The Knitters meet twice weekly to socialize and make items to be donated to area organizations. The knitters knit and crochet hats, scarves and baby blankets form donated yarn and then donate those to places such as Headstart, Boys and Girls Club, Warm up Rochester, Bundles of Love, Olmsted Medical Center and Methodist Hospital.
Many of the knitters also crochet, bead, cross-stitch and counted cross stitch as well as other crafts.