Either a social OR a fitness membership is required to participate in this group.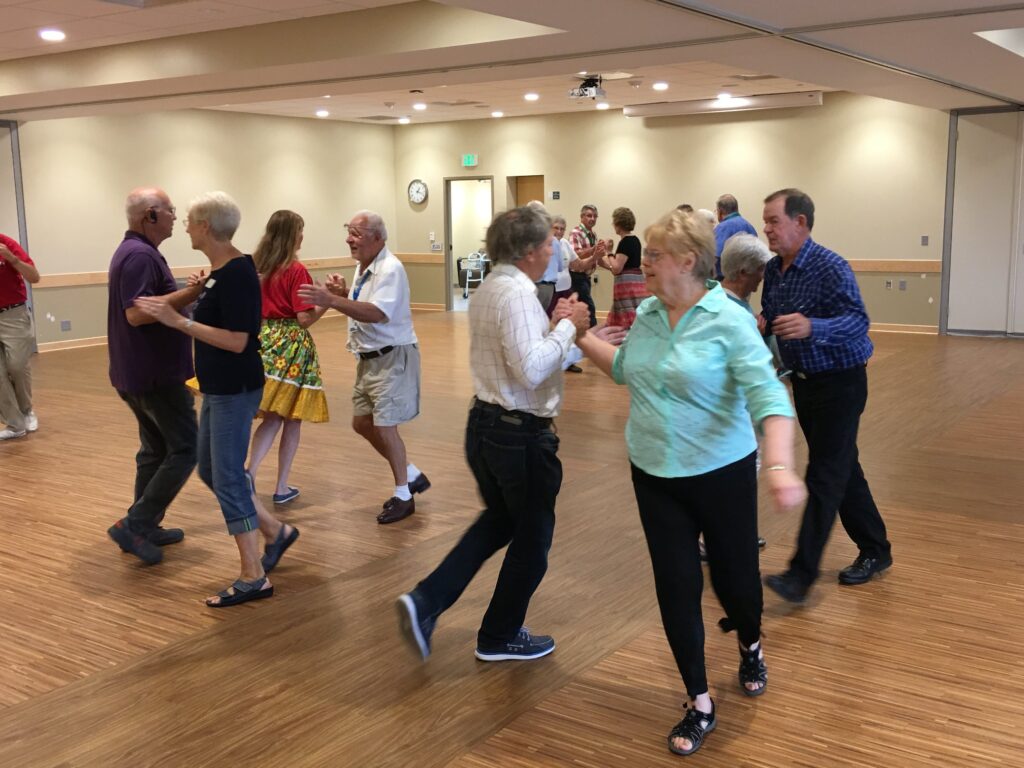 125 LIVE offers Social dances every Tues afternoon from 12:15-3pm. Square dancing and barn dancing are offered on alternating weeks, with square dancing every first and third Tues and barn dancing every second and fourth Tues of each month. 
These dances are free and open to all members at all skill levels.