Social Membership is required to utilize the pottery studio and orientation is required prior to use. See membership services desk to sign up.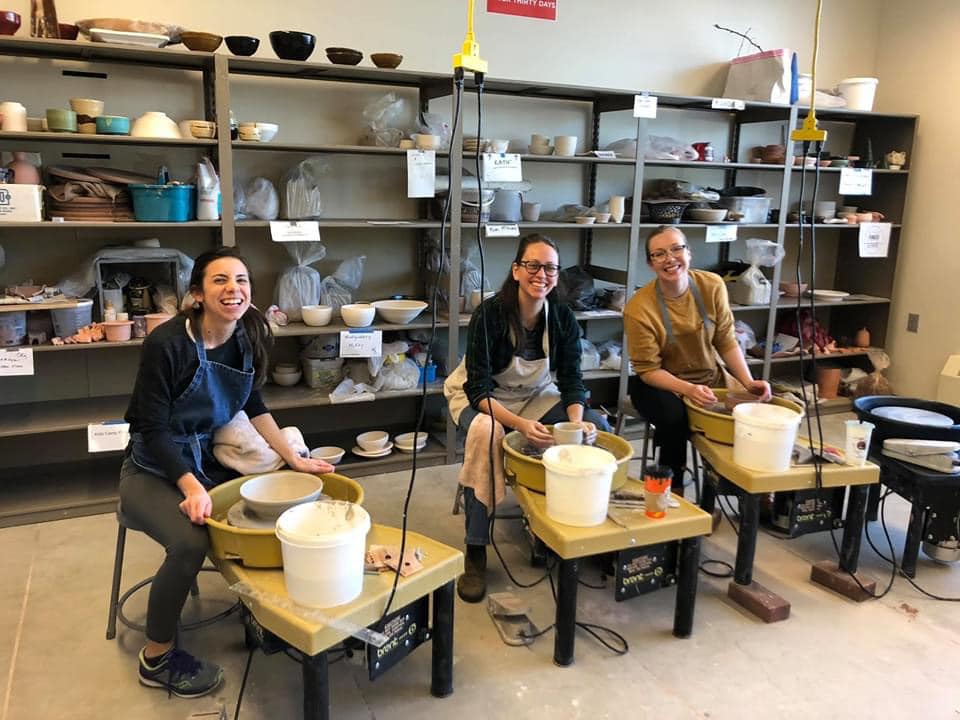 Pottery Studio Hours: M-F 5:30am – 9:00pm, Sat. 6am-6pm, Sun. 10am-4pm
The 125 LIVE Pottery studio is a volunteer led inclusive studio providing friendly social opportunities for beginners interested in learning how to work with clay to the professional that would like to create pieces in a community environment. The studio is designed for wheel throwing and hand building.
Class Opportunities:
Classes are offered monthly with professional instructors as well as volunteer instructors. Classes address varying skill levels.
Some examples of offerings are:
Anyone Can Throw
Ladies Mimosa and Mud
Intro to Wheel (4 week course)
Intermediate Wheel Throwing (8 week course)
Studio Usage:
Please adhere to studio etiquette that is posted in studio.
Always start cleaning up 30 minutes before closing time
Active artist will be assigned shelf space to store clay and pieces. For an additional fee artist may reserve a locker to store personal equipment.
Members must purchase clay from 125 LIVE studio.
The cost is $60 per 25lb block. This is above market price however it is how we choose to offset the following costs without charging for them individually:
Community tools
Accessories
Wide range of glazes
Kiln Firing (mid fire cone 5/6)
Pug Mill (and practice clay)
Slab Roller
Extruder